The revolutionary HIFLEX NEO series will change the way that reliability tests are performed.
HIFLEX NEO series
•Original "Smart controller" equipped to all models as standard contributes and flexible operation
As chamber control application software is installed in "smart controller", flexible operation, data preservation, etc. is enabled through direct control by using external terminals.
•Power-saving/low noise/high performance
The latest DC inverter rotary compressor is equipped. Power consumption is reduced by a maximum of 58% (our comparison).
•Minimization of humidification water
Unique updated function supplying humidification water realizes 1000 hours continuous operation without humidification water supply subject to +85℃/85%RH operation.
•Space saving
Space saving is realized by state-of-art mechanism.
User-friendly design by adopting cable port at both sides.
•Temperature./humidity controllable range (FX type)
New feature from user-friendly view point
■1000 hours continuous operation with 85℃/85%RH
Because of unique vapor collection system as standard feature, 1000 hours continuous operation with 85℃/85%RH without humidification water supply is realized. As collected vapor is utilized as condensed water, conductivity is not raised. (excluding SXN type)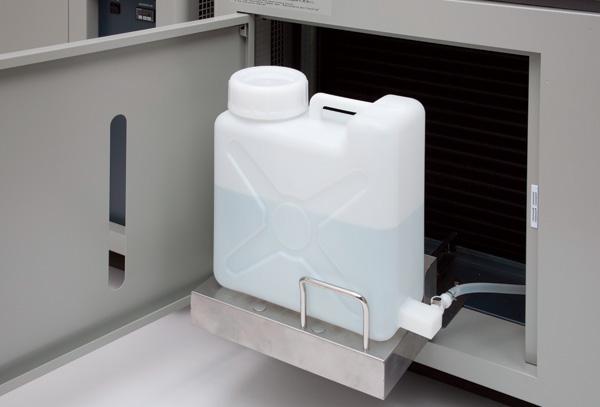 •By particular small tank, it is easy to supply humidification water.
*Equipped with FX type and SXN type.
■Program transfer function NLPE(Neo Local Program Editor)
Program prepared by external terminal, like PC, is transferred to main body easily via USB memory and utilized it.
*Optional smart controller is required for SXN、SLN.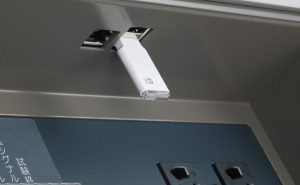 High reliability
Reliable refrigerating circuit
Reliable rotary compressor is adopted.Temperature ramp-down up to −40℃ is guaranteed. Excellent refrigerator capacity could not effect significant influence even with optional viewing window.
Expansion of ambient temperature range
Because of reliable rotary compressor, ambient temperature range is expanded to +40℃ from existing +35.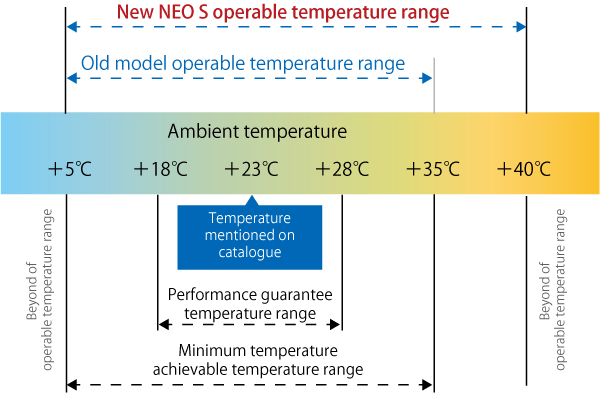 Temp./humid. chamber
(Internal dimension WxHxDmm)
600×750×600
700×950×700
1000×1000×800
−40℃~+100℃[+150℃]
20%RH~98%RH
FX410N
FX420N
FX430N
−70℃~+100℃[+150℃]
20%RH~98%RH
FX710N
FX720N
FX730N
Temperature chamber
(Internal dimension WxHxDmm)
600×750×600
700×950×700
1000×1000×800
−40℃~+100℃[+150℃]
FL410N
FL420N
FL430N
−70℃~+100℃[+150℃]
FL710N
FL720N
FL730N